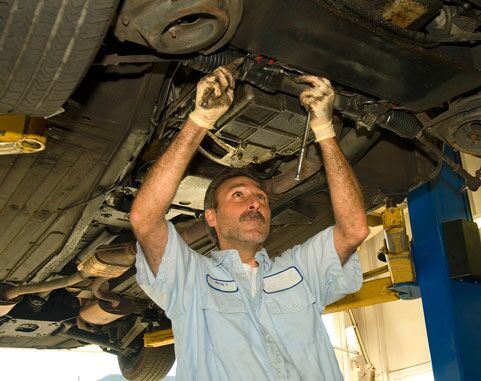 Welcome to Los Altos 76!
(Best Auto Repair in Los Altos, CA)

A vehicle is not a luxury. It is a necessity to keep you mobile and independent. Hence, it is imperative your automobile is always working and performing optimally. At Los Altos 76, we ensure that is exactly what happens. Our auto repair in Los Altos, CA has become legendary because of the quality of workmanship we offer.
The Expert
With so many workshops offering auto repair in Los Altos, CA, it can be overwhelming to choose one that meets your needs. Thankfully, you can rely on Los Altos 76 to cater to all auto repair needs.
We repair and service all types of automobiles. Our focus is on ensuring superior service, affordable prices and top-notch quality. This has made us one of the most preferred workshops in Los Altos and we are proud to inform you we even attract automobile owners from surrounding areas.
One-Stop Auto Repair Workshop
Whether it is major or minor repair or you would like wheel alignment, window fixing, tire repair or brake fluid refilled, you can rely on Los Altos 76 every time to make it a stress-free experience. Our technicians are not just friendly and caring, they have the right training, knowledge and tools at their disposal to ensure the work gets done right the first time.
With our guarantee of quality and workmanship, you can rest easy knowing your vehicle is getting the care it deserves. And, you'll never have to burn a hole in your pocket for auto repair in Los Altos, CA, as we offer down-to-earth prices.
Contact us today to get your automobile checked by our expert technicians. While we look over your vehicle, you can wait in our clean waiting area and enjoy a cup of fresh coffee. Or, you can return a little later to pick up your vehicle. Come and experience the friendly and professional auto repair service in Los Altos. We are conveniently located in downtown Los Altos.
Business Hours
Monday
8:00AM – 5:00PM
Tuesday
8:00AM – 5:00PM
Wednesday
8:00AM – 5:00PM
Thursday
8:00AM – 5:00PM
Friday
8:00AM – 5:00PM
Saturday
8:00AM – 5:00PM
Sunday
Closed